Hello, I'm Brad.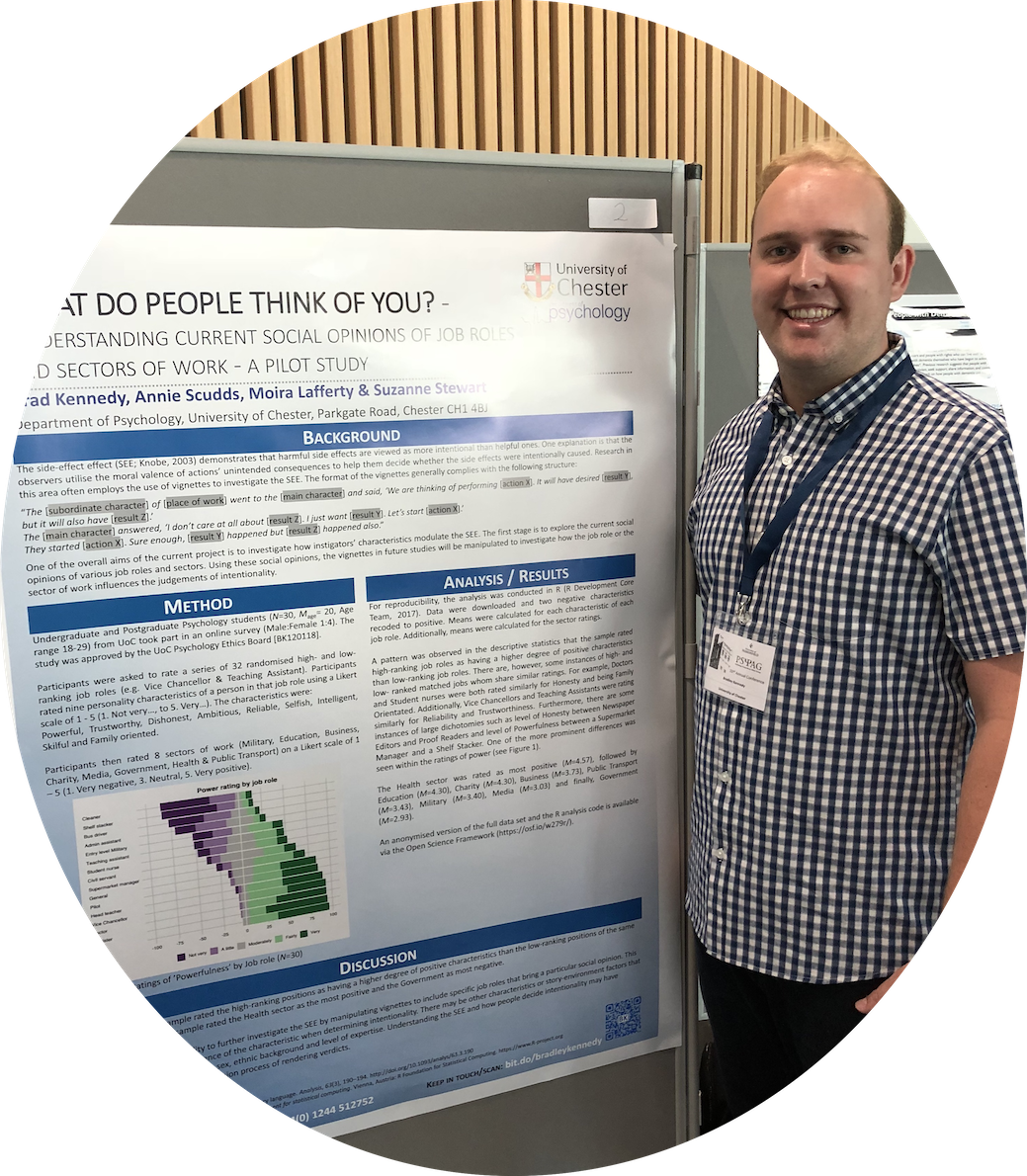 I am a PhD candidate at the University of Chester. I am passionate about Psychology, Open Research and innovating teaching/research practices.
I have a B.Sc. (Hons) in Psychology with Neuropsychology from Bangor University and a M.Sc. (Dist) in Neuroimaging, also from Bangor University.
My PhD investigates social intentionality, praise and blame. That is, how we perceive people's actions. Read more about my research here.